Chicken and Asparagus with Lemon Vinaigrette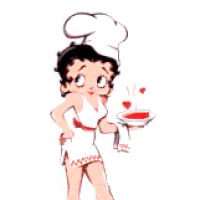 Gather these delicious ingredients -
1 Pound of Asparagus
Pink Himalayan Sea Salt
1 Teaspoon of Curry
Pepper
1 1/2 pounds of boneless skinless chicken breast
1 Tablespoon of Olive Oil
1 Lemon
1 Teaspoon of Dijon Mustard
1/4 Cup Percorino Cheese
5 ounces of mixed greens
1/4 cup of almonds
Asparagus Preparation -
Start boiling a water with a pinch of salt in a medium sized pot. Now trim one pound of asparagus and set aside four spears. Chop the asparagus into two inch pieces. Add the asparagus and 1 teaspoon of salt to the boiling water. When the asparagus appears to be a bright green remove from the hot water to rest and cool down.
Chicken Preparation -
Next, chop 1 1/2 pound of boneless skinless chicken breast into 1 1/2 inch pieces. Season the chicken with 1 teaspoon of ground pink Himalayan sea salt, one teaspoon on black ground pepper, and one teaspoon of curry. Begin heating one tablespoon of olive oil over medium - high heat. Add the chicken and cook for twelve minutes.
Lemon Vinaigrette -
Now in a large bow zest one lemon. Juice the lemon into the zest with one tablespoon of olive oil, and one teaspoon of Dijon mustard. Mix 1/4 cup of percorino cheese into the vinagrette. Now with a vegetable peeler slice thin strips of four asparagus. Mix the asparagus into the vinaigrette.
Now enjoy the chicken over mixed greens and mix in the lemon vinaigrette.
Let me know what you favorite part of this meal is.