Level Up your Scrambled Eggs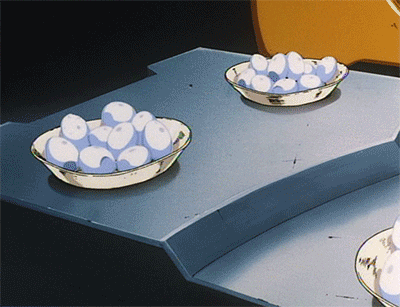 What is your favorite way to eat scrambled eggs? Here are four ways to make a new favorite!
Gather -
10 Eggs
Salt
Pepper
1 tablespoon of butter
1 Tablespoon of Water
This is the base to the four recipes. Begin by whisking 10 eggs. Then add 1 tablespoon of water, 1/2 teaspoon of salt, and 1/2 teaspoon of pepper.
Next,
In a large pan heat one tablespoon of butter over medium heat. Now pour in the eggs slowly. As the eggs form to the sides with your spatula mix around the sides of the pan to keep from burning to the pan, and keep scrambling and turning the pan to keep the eggs from building around the sides.
The first way to change your scrambled eggs is to fold in one cup of crushed tortilla chips with 1/4 cup pico de gallo and two ounces of shredded pepper jack cheese. Now you have delicious Migas Scrambled Eggs.
The next way to level up scrambled eggs is to begin with a russet potato, and kielbasa. Dice one russet potato brown in butter over medium heat. Remove the potato from the pan. Then add one tablespoon of butter and thinly sliced kielbasa to the pan. Now, add one teaspoon of Old Bay Seasoning to the egg mix. Begin, scrambling the egg mix, then fold in the russet potato and kielbasa. Remove from the pan and season with parsley. Now you can enjoy Old Bay Scrambled Eggs.
Now you can create the next level of scrambled eggs. Begin by gathering 1/4 cup of Creme de Fraiche, 1/2 cup of of flaked smoked trout, and 1/2 of a red onion. Now scramble your base egg mix in a pan with one tablespoon of butter. Next, fold in 1/4 cup of Creme de Fraiche. Mix. Finally, mix in 1/2 cup of trout, and 1/2 cup of sliced red onion. Add to a dish topped with creme de fraiche. Enjoy Trout and Creme de Fraiche Scrambled Eggs.
The final level is to cook 2 slices of thick cut bacon. Now crumble the bacon into pieces. Next, tear two cups of spinach, and shred two ounces of Gruyere. Now mix the egg base with one teaspoon of Dijon Mustard. Scramble the eggs, then fold in two slices of bacon. Now, mix in two cups of spinach, and two ounces of Gruyere. Enjoy this delicious dish of Gruyere, Bacon, and Spinach Dijon Scrambled Eggs.
I hope you try these recipes. Enjoy for breakfast, brunch, lunch or dinner. Let me know your favorite level of Scrambled Eggs!